There are several different and both flattering ways for men to wear their hair, of almost any length, with great bangs. It is not only women who get to benefit from the face slimming feature of bangs and men today are beginning to see the potential in this trendy style of 2008. As men today are beginning to grow out slightly longer hair to achieve the "bed head" or tussled look, this goes great with the bangs styles women love to see on men today!
First and foremost is of course the gelled up bangs that go with the short and spiked hair that has been very popular on men of all ages for many years now. Although many people think this trend came from the popular Friends character of "Ross" this was a trend that was around long before this comedy series. It is a great look for work, evenings out, pretty much everyday. It is important to keep your hair rather short in order to achieve this look because the longer it gets the harder it will become to gel your bangs up, they will want to lay down as they get longer.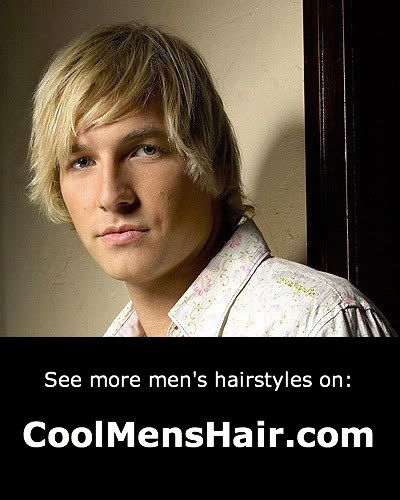 The side swept bangs are becoming popular for men as well. Popular actor Johnny Depp is one of the most recent male actors wearing the longer length hair with the few side swept bangs in the front. This is a very casual and natural look for men and one that any man can pull off. This look does require you to have longer hair lengths for the most part; although some men are creating their own style and having these bangs accent their short hair as well. Of course this is a preference but the most stylish way to wear these bangs is will slightly longer and shaggy hair. Owen Wilson is another popular male actor who wears this flattering hairstyle exceptionally well.
These are the two most popular ways to wear bangs for men today, but of course there is always a great deal of creativity which can take these two stylish trends and turn them into something unique. First, it is important to decide on the hair length that flatters you most and you are able to maintain without getting bored. Once you have this decision, the length of bangs and how you wear them is completely up to you. The great thing about men's hair styles is that you can gel your bangs up one day, sweep them aside the next day or even gel them straight back or crazy whenever you want! There is no one way to wear your bangs!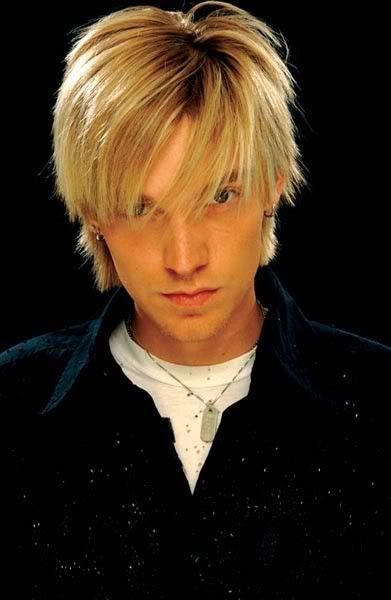 Many men are not into using styling products and if this you, you have many different options. It can be incredibly easy to wear one of this bang optimized hair styles and not have to use gel or spray in order to make it work. Especially for the side swept bangs all you have to do is blow dry or air dry your hair and your bangs will remain the same all day. Depending on the type of hair you have, you may even be able to blow dry your bangs up so you get the "Ross" look as stated above without the amazing amounts of gel it can take for some men.
It is all trial and error. Take a look at the hottest trends on the market right now and experiment with them until you have created something unique that suits you and no one else. Men's hairstyles are so versatile in comparison to women's' that the opportunities are endless!